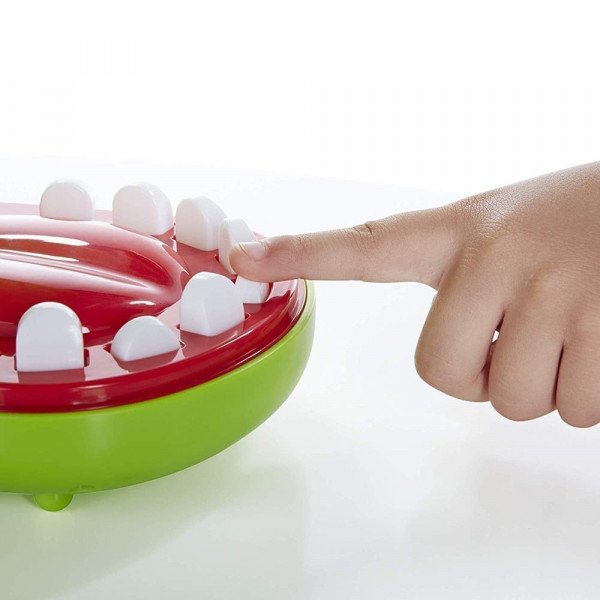 Crocodile Dentist
£20.99
Watch out for the cranky croc's chompers! This hilarious Crocodile Dentist game challenges you to watch out for Silly Jock Croc's sore tooth.
Description
When you press down on a tooth, he'll chomp if it's sore! You lose if he chomps you, but if your daring dentistry is better than anyone else's, you'll win! Elefun & Friends and all related characters are trademarks of Hasbro.
A great game for 2-4 players.
Press crocs teeth down one by one, when is he going to snap?
If Croc sits still after you've pressed a tooth, you're safe for now.
If Croc's jaws snap, you're chomped and out of the game!
Suitable for Ages 4 years and up
---
Only logged in customers who have purchased this product may leave a review.