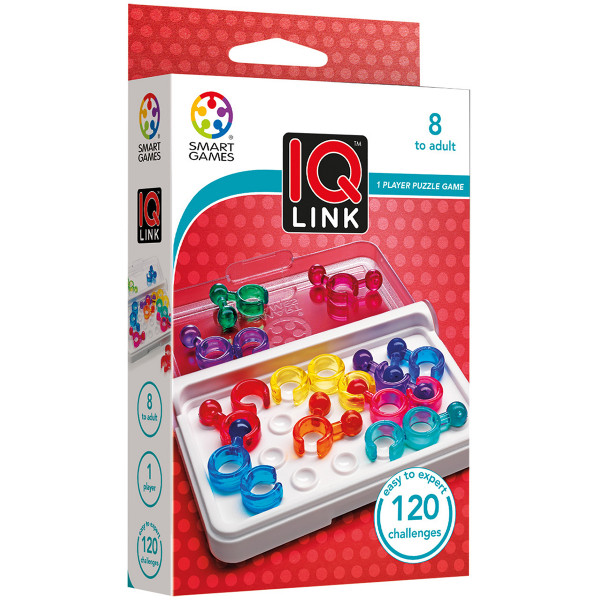 IQ Link
£9.99
Can you find the missing link?
Description
Can you find the missing link?
Gamerules:
      3. There is only one solution, which you can find at the end of the booklet.
Hint: In the solution all puzzle pieces will be linked to each other, resulting in 1 group of 12 connected puzzle pieces. The moment you place a puzzle piece on the grid that can't be connected to anyother or you create two separate groups of puzzle pieces, you know that you are on the wrong track. Puzzle pieces are considered as "linked" when they share at least one space on the game board with another puzzle piece.
---
Only logged in customers who have purchased this product may leave a review.